IDoChildishGambino'sStunts
Dec 22, 2017
11,074
12,285
113
ABW Bucks
ABW Bucks

$46,645,157
Finally we have a new entry into the pantheon of boxing games
From Mike Tysons Punch out.. to Evander Holyfield Boxing, Legends of the Ring, KnockoutKings, to the most recent series fight night its latest iteration title Fight Night Champion in 2011.Gaming has had a rich history of boxing...After FNC everyone was waiting for the next title that seemed like it would never come. People have been fighting the good fight for years trying to see the next step and evolution in boxing titles. EA gave up and went all in on UFC to the disappointment fans. There are a handfull of titles being floated at varying stages of development. But alas looks like we have our flagship..
Supported by Dazn, the WBC IBF Compubox, Ring Magazine etc... It will be available on all major platforms current next gen and PC
Some more info
Next-Gen Footwork Revolutionizing movement - with research and input from World Champions to create the most realistic mannerisms and movement
Venues Realistic venues from Gyms and Arenas to Outdoor Stages
Visuals High quality models - Scanned and sculpted by the leading Scan Studio - Ten24
Commentary A full fight team featuring Paul Dempsey from BT Sports, Johnny Nelson from Sky Sports, and Tom Grisham from DAZN
Customization A fully customizable career mode - Create your own fighter - Judges - Trainers - Cut-men - Promoters
Boxing attire Featuring officially licensed boxing gear. Upgrade your gloves, shorts, boots
Realism Manage your fighter's weight and injuries. Will you rest and let any negative effects heal? Or take a high risk title-shot at short notice
Skill traits Unlock certain moves and characteristics as your fighter matures, switch gyms to learn new move-sets
Retirement System Did you retire early due to the wars you've been in? or have a prolonged career with smart fighting. Or will you decide to make a comeback!?
ESBC Tournament Annual tournament featuring the eWBC belt - More details to follow
Feint-System ESBC features the most advanced feint-system - try and throw your opponent off-guard
2048 × 1350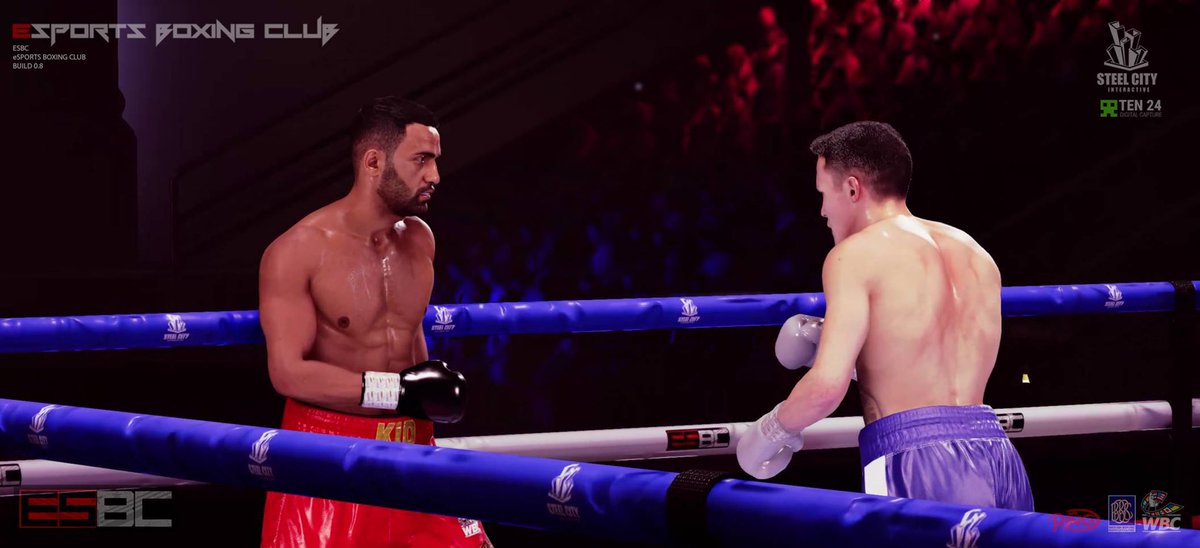 1199 × 548
1024 × 576
Here is a teaser trailer
The game is in its Alpha stage they just dropped a movement trailer its not yet AAA total indy at this moment